Fusion BeNeLux - 18 / Mar / 2019
ROAD TO ICON EXTREME | TRIATHLON LIVIGNO (IT) | FusionTEAMnl atlete Eugenia Pocoroba |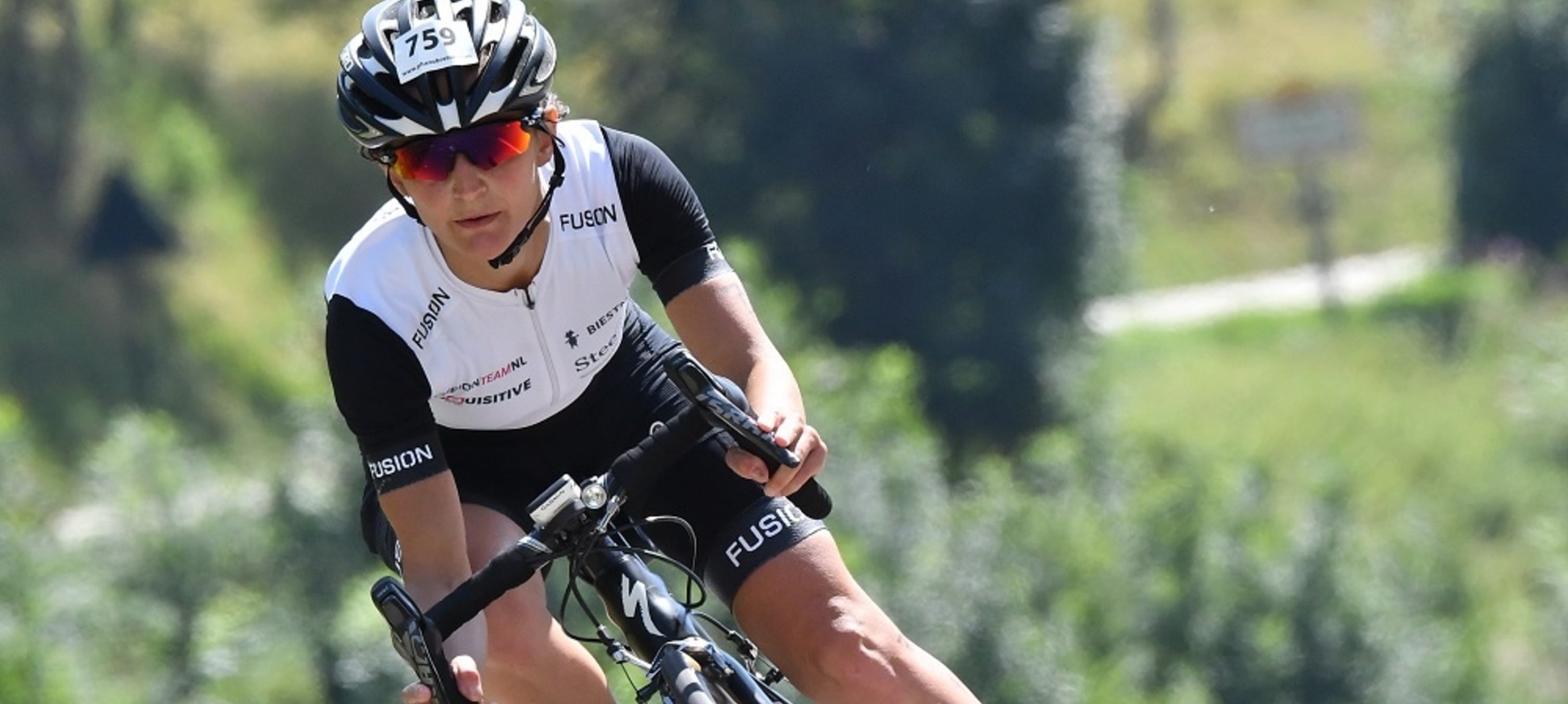 ROAD TO ICON
EXTREME TRIATHLON LIVIGNO (IT)
MRT 2019
SLEEP, EAT, TRAIN, EAT, WORK, EAT, TRAIN, EAT, … EAT …

NO MATTER WHAT, I KEEP ON THINKING ABOUT FOOD
The good thing is, thinking about food is quite entertaining and there is a lot to learn. Since a couple of years at home we draw our inspiration from Hannah Grants' books: first it was "the grand tour cookbook"  and then it came the "Eat Race Win".

Both books have plenty of delicious recipes to choose from. The first one is divided into the 21 days of the tour the France, when she was still the cook for the Tinkoff team; the second one is a whole-year approach, with a choice based on seasonal ingredients coupled with the need that the body has in those seasons while recovering, setting the base and racing.
Cooking from a book it's great, but it requires a lot of preparation. So how do we manage that, while working, training, looking after the kids, and a bit also after our house?
We plan everything, and when I say everything I really mean it.
We have a week planner where we have multiple columns: one for the kids, one for me, one for Michel (my partner) and one specific column for FOOD.
First in goes the schedule of the kids, special events in school (like tests or so) and their sport activities; then comes my training in my column, and Michel in his. And then we sit down with a cup of tea, the books and the shopping list and we make the planning for the week to come.

We cook properly only for dinner, but we make sure our lunch is nutrient rich, by choosing for salads, greens, pumpkin or kale and some protein to accompanying it (there are some good examples of lunches/snacks in both books also to choose from).


One of my favorites is kale and beets salad with pistachios or roasted pumpkin with pears. Dinners are more elaborate. We commit to eat before the evening training to make sure that sleep doesn't suffer. That means that we have to consider also work-commitments in the choice of our dishes: if we know we are both packed till late in the day, then dinner needs to be easy and fast to make, or allow for some preparation the day before for instance. Last week our planner looked like this.

We make the shopping on Sunday for up till Wednesday morning, then Wednesday afternoon for up till Friday or Saturday. In this way we have always fresh food and don't compromise on quality.
And what about food for training?
For short trainings (up to an hour and a half) I rely exclusively on an electrolyte drink (a commercial one or a self-made according to the recipe in Eat Race Win); if the training is especially demanding I turn to electrolites+carbs drinks (the choice in here is down to your own preferences and taste, as these days most brands produce high quality products.


I vary personally between Hammer, Maurteen, Natusport or Namedsport just to mention the one that are in my cupboards at the moment). When trainings go above 2hrs I then take something solid with me, could be cereal bar, a home-made salty rice cake, bread with a bit of olive oil and salt, and at least one gel (for the just in case to make it home).
But for now, in my quest to ICON, the longest training has been a ride of 4 hours so I haven't quite yet starting experimenting on food for the long days … that's for another blog later!
See you!
FusionTEAMnl atlete, Eugenia Pocoroba
Bron:The Grand Tour Cookbook, Hannah Grant, Riis Cycling A/S and Musette Publishing ApS 2015, ISBN 978-87-998169-0-3
Eat Race Win, Hannah Grant with Dr. Stacy Sims PhD, Hannah Grant Cooking and Musette Publishing ApS 2018, ISBN 978-87-998169-0-3